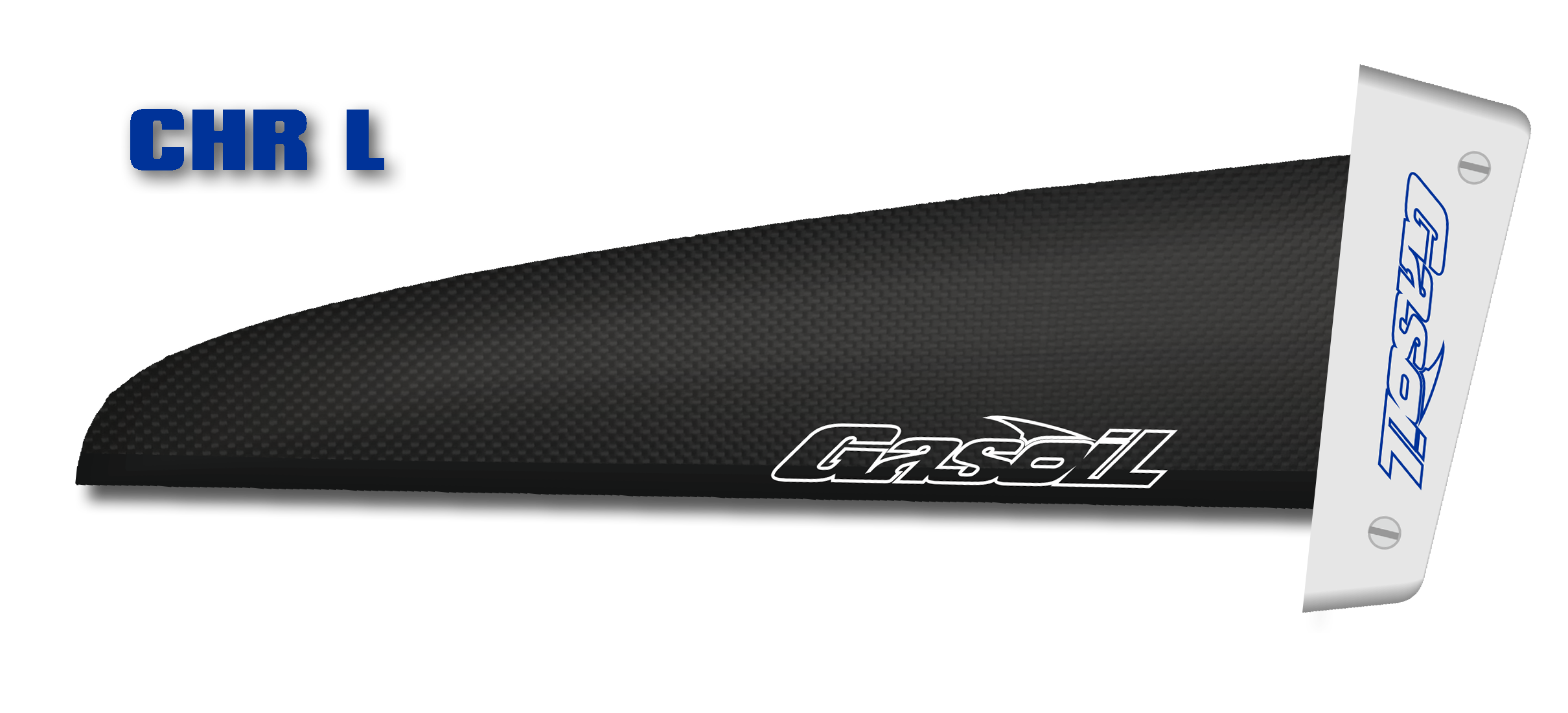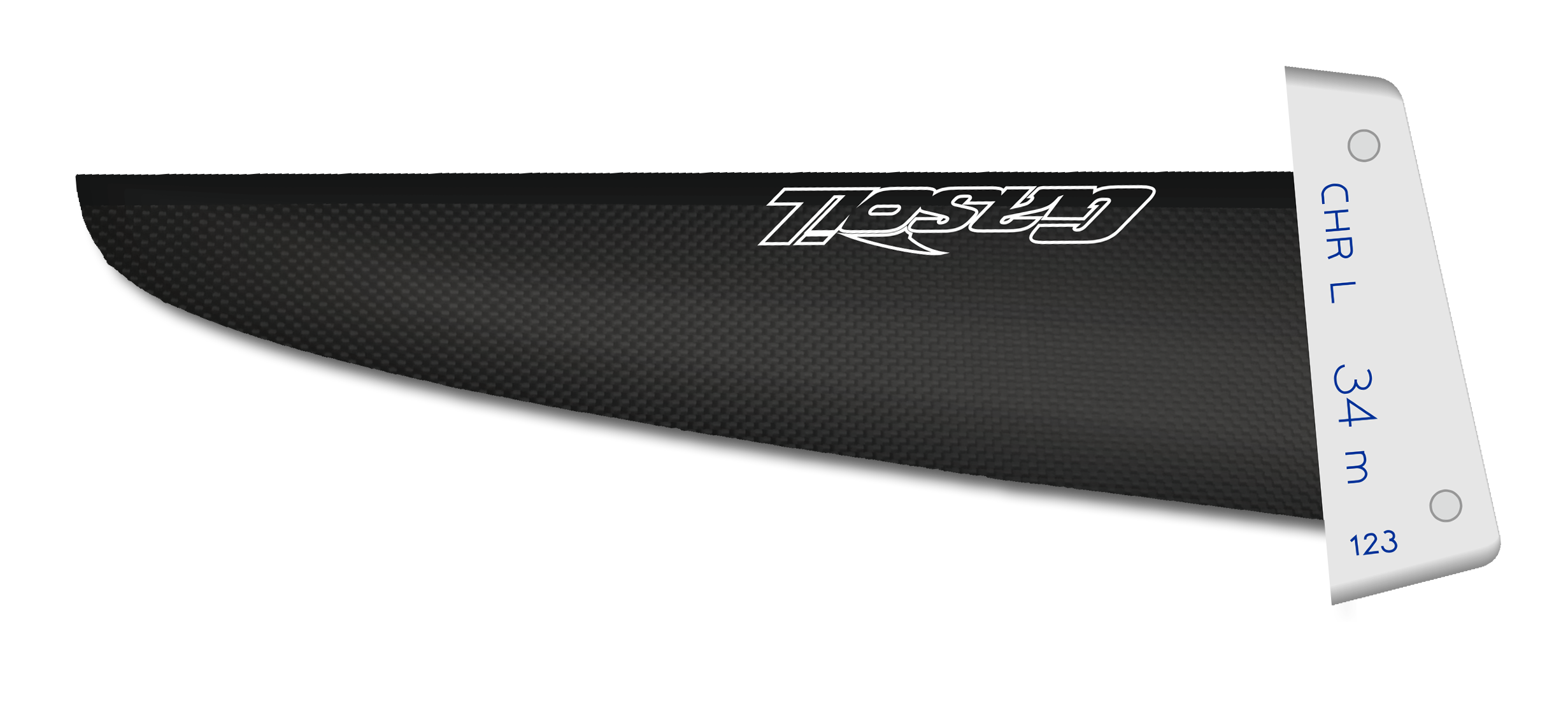 L'aileron de slalom par excellence. La chute droite nous donne un peu plus de surface un aileron mieux tenu, pour plus de puissance et un minimum de traînée. Pour le slalom, la compétition, la longue distance et aussi les meilleures navigations dans tous les temps sans prise de tête.
The ultimate slalom fin. The straight leading edge provides a little more surface area, a better held fin, for more power and minimal drag. For slalom, competition, long-distance, and also the best navigations in all conditions without any hassle.


Programme :
Pour tirer le meilleur parti de votre flotteur course le CHR L est spécialisé pour les courses longue distances là ou la vitesse est un atout clé. Le replacement et les remontées au vent font aussi parti de ses points forts. On peut aussi ajuster la dureté de l'aileron et aller vers du plus souple pour augmenter le lift exercé sur le flotteur. Le CHR L boostera le programme de votre flotteur Freeride.


Program :
To make the most of your slalom board, the CHR L is specialized for long-distance races where speed is a key asset. Its strengths also include efficient upwind sailing and quick tacking ability. Additionally, the stiffness of the fin can be adjusted, with a softer setting providing increased lift on the board. The CHR L will boost the performance of your Freeride board as well.


Question profil :
VITESSE / CONFORT: La pointe de l'aileron est dotée d'un ratio d'épaisseur réduit pour une meilleure glisse mais aussi pour plus de mobilité de la tête, et ainsi donner à la fois plus lift et évacuer la surpuissance. La base de l'aileron a été renforcée dans les grandes tailles (profondeurs 45 et plus) afin d'améliorer la solidité et l'usage à long terme de l'aileron.
Profile considerations :
SPEED / COMFORT: The tip of the fin features a reduced thickness ratio for improved glide and increased head mobility, providing both more lift and better power evacuation. The base of the fin has been reinforced in larger sizes (depths 45 and above) to enhance durability and long-term use of the fin.


Tailles disponibles en cm / Available sizes in cm
22 - 48
(Tailles idéales / Ideal sizes : 28 à 38 cm)

Duretés disponibles / Available hardnesses
Souple - Moyen - Dur / Soft - Medium - Hard

Boitiers disponibles / Available boxes
Tuttle jusqu'à 40 cm / up to 40 cm
Deep Tuttle à partir de 41 cm / from 41 cm

Garantie / Warranty
2 ans / 2 years



Pour commander ou nous contacter, merci d'utiliser le formulaire ci-dessous
To order or contact us, please use the form below