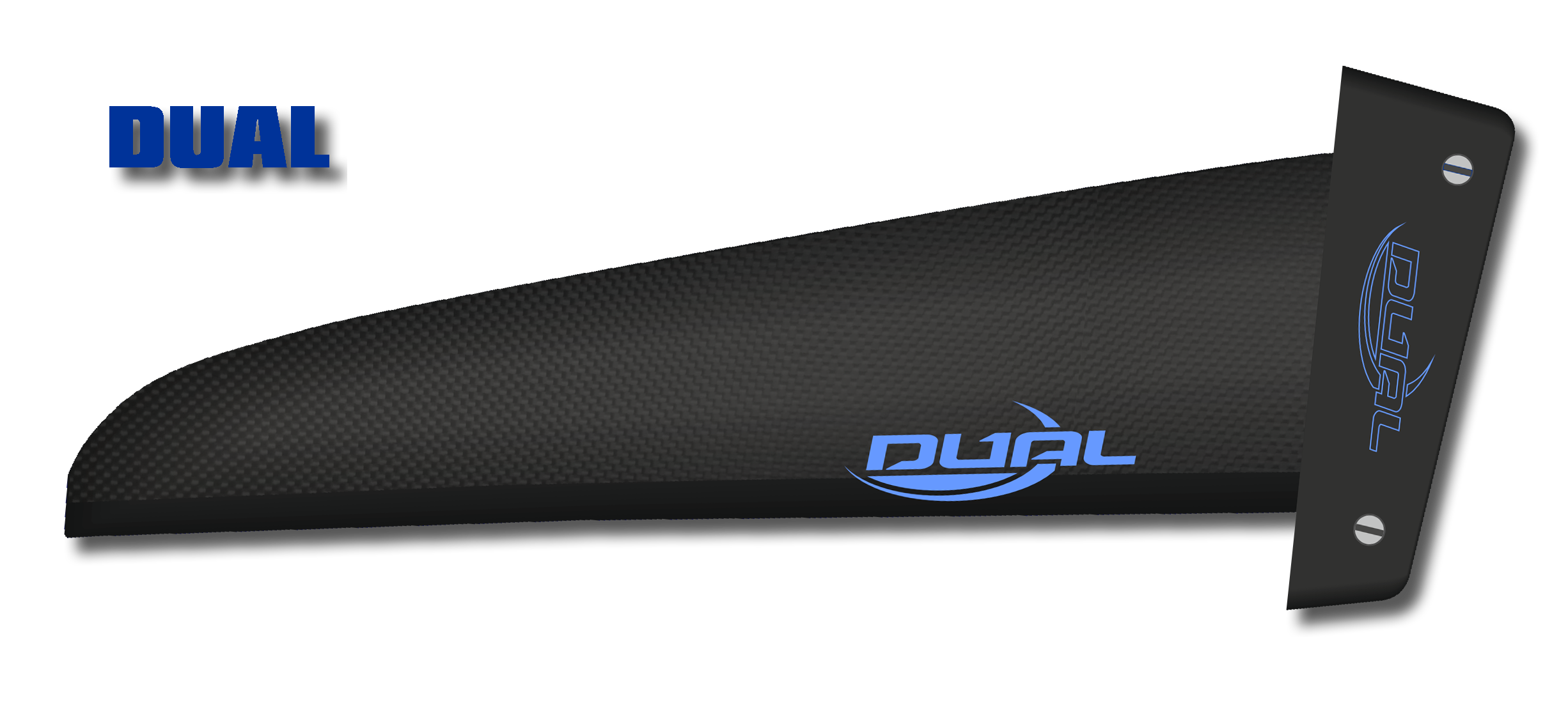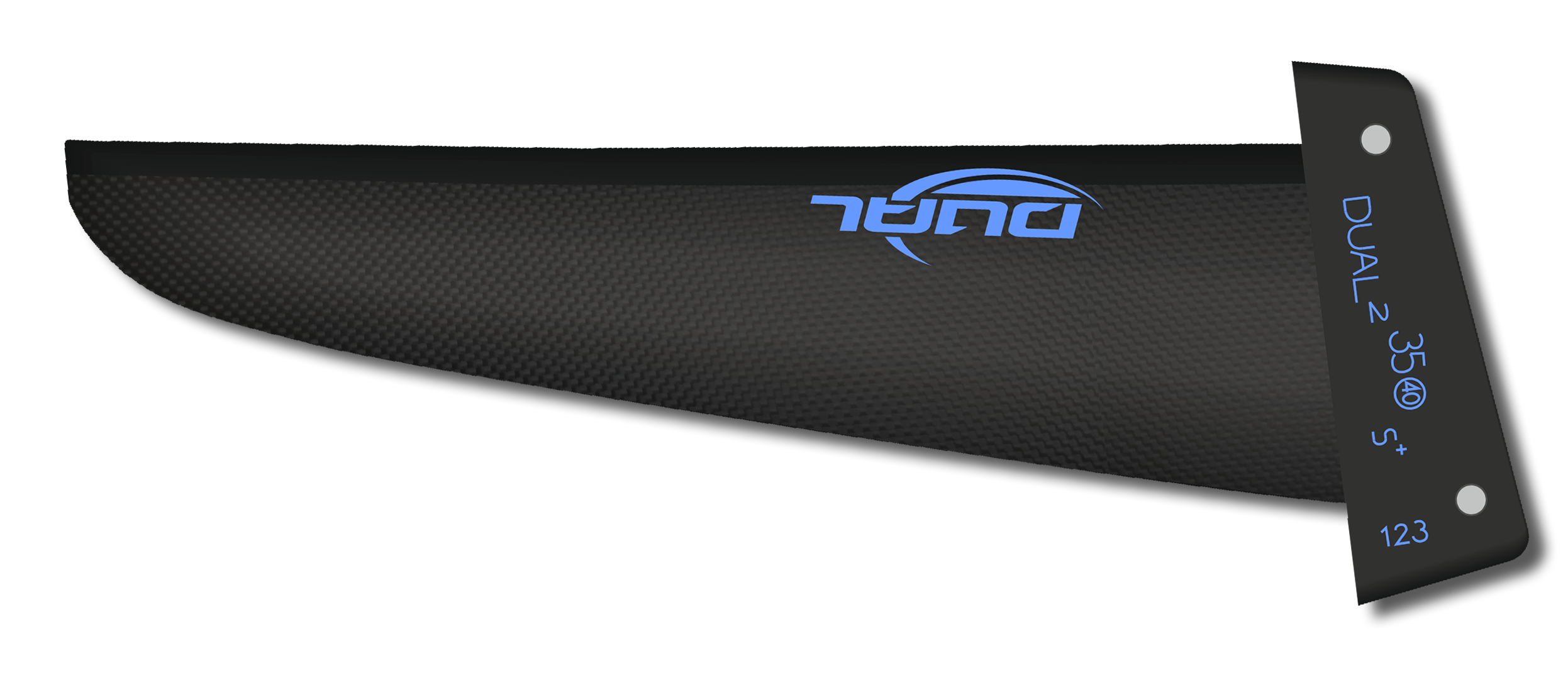 Le Dual est la dernière création de l'atelier. Aileron de prédilection pour les Speed Challenges, les courses longues distances et la vitesse avec du matos de slalom.
Il va métamorphoser le comportement de votre planche. Le lift améliore considérablement la glisse de votre board, le replacement est sans failles et les bords abattus sont sous contrôle.
L' appuis conséquent que procure ce profil permet de réduire la taille de votre aileron (jusqu'à - 5cm) pour encore plus de glisse.

The Dual is the latest creation from our workshop. It is the fin of choice for Speed Challenges, long-distance races, and high-speed performance with slalom equipment. It will transform the behavior of your board. The increased lift significantly enhances the glide of your board, the repositioning is flawless, and sailing downwind is under control. The substantial support provided by this profile allows you to reduce the size of your fin (up to -5cm) for even more glide.

Lors de mesures comparatives d'un mat « d'exception » selon l'appréciation d' Anders Bringdal, mis en parallèle avec des mats plus communs, nous avons constaté que le mât d'exception était celui qui avait le plus de force tout en ayant la plus grande capacité à se déformer. Ces observations ont été le déclencheur de ce projet sur lequel nous avons commencé à travailler en 2020.
De par son shape et sa structure innovante et inédite, cet aileron a la capacité de se déformer de façon importante afin de produire un maximum de lift, tout en conservant le pouvoir de revenir à sa position initiale en renvoyant une impulsion de retour franche et ferme afin de gommer ces effets de flous que l'on peut ressentir aux allures abattues.
De plus, nous avons doté le DUAL du profil qui donne le plus gros rendement, celui du CHR X.
Coté outline, Il est très inspiré de CHR M pour son coté tranquille sur lequel nous avons ajouté un peu plus de surface en bas de l'aileron cela pour augmenter le lift et le travail de l 'aileron en dynamique.
During comparative measurements of an "exceptional" mast, according to Anders Bringdal's assessment, compared to more common masts, we observed that the exceptional mast had the highest strength while also having the greatest ability to deform. These observations were the catalyst for this project, which we began working on in 2020.
Due to its innovative and unprecedented shape and structure, this fin has the capacity to deform significantly in order to generate maximum lift while still being able to return to its original position with a strong and firm impulse, thereby reducing the blurred effects experienced in downwind sailing.
Furthermore, we have equipped the DUAL with the profile that provides the highest efficiency, similar to that of the CHR X.
In terms of the outline, it is heavily inspired by the CHR M for its stability, and we have added a slightly larger surface area at the bottom of the fin to increase lift and enhance the fin's performance in dynamic conditions.
Pour commander ou nous contacter, merci d'utiliser le formulaire ci-dessous
To order or contact us, please use the form below