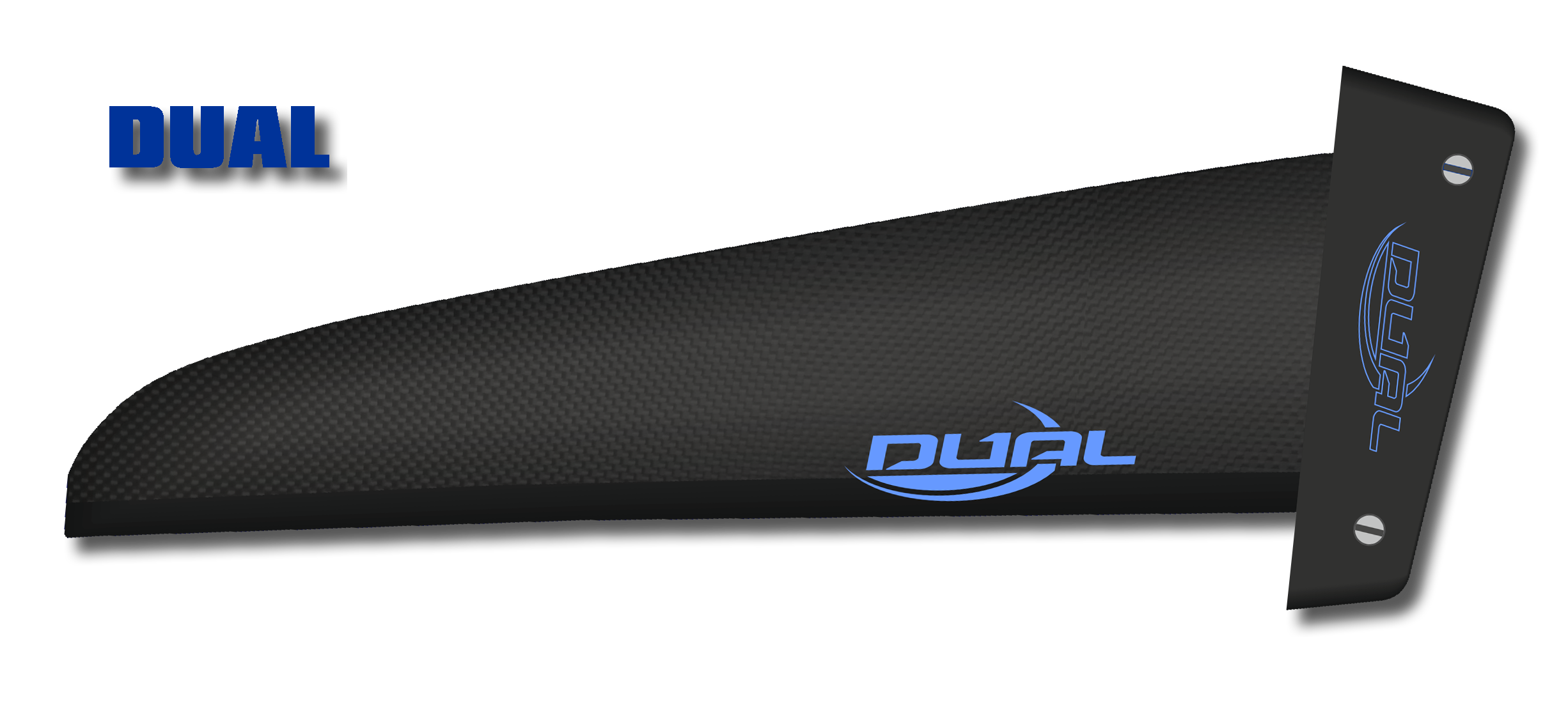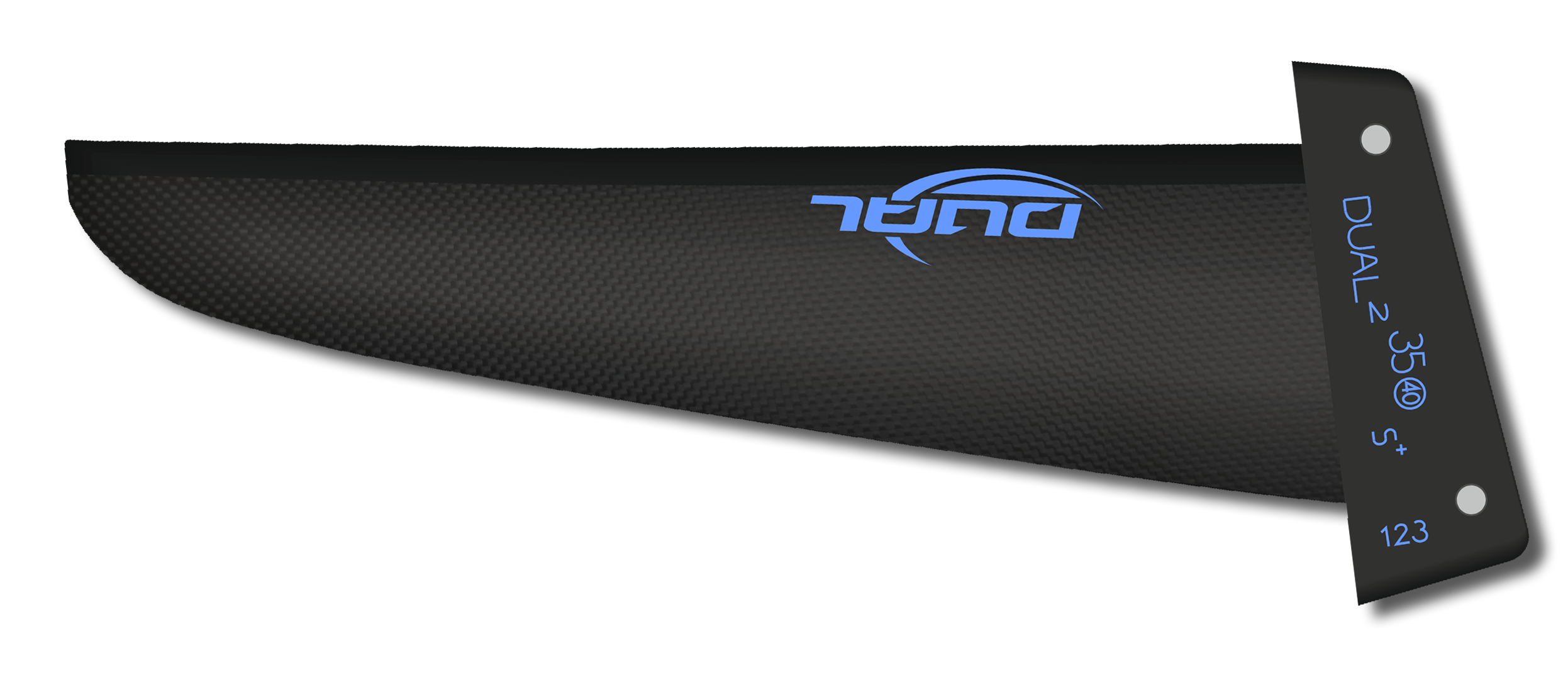 Le Dual est la dernière création de l'atelier. Aileron de prédilection pour les Speed Challenges, les courses longues distances et la vitesse avec du matos de slalom.
Il va métamorphoser le comportement de votre planche. Le lift améliore considérablement la glisse de votre board, le replacement est sans failles et les bords abattus sont sous contrôle.
L' appuis conséquent que procure ce profil permet de réduire la taille de votre aileron (jusqu'à - 5cm) pour encore plus de glisse.

The Dual is the latest creation from our workshop. It is the fin of choice for Speed Challenges, long-distance races, and high-speed performance with slalom equipment. It will transform the behavior of your board. The increased lift significantly enhances the glide of your board, the repositioning is flawless, and sailing downwind is under control. The substantial support provided by this profile allows you to reduce the size of your fin (up to -5cm) for even more glide.
Pour commander ou nous contacter, merci d'utiliser le formulaire ci-dessous
To order or contact us, please use the form below