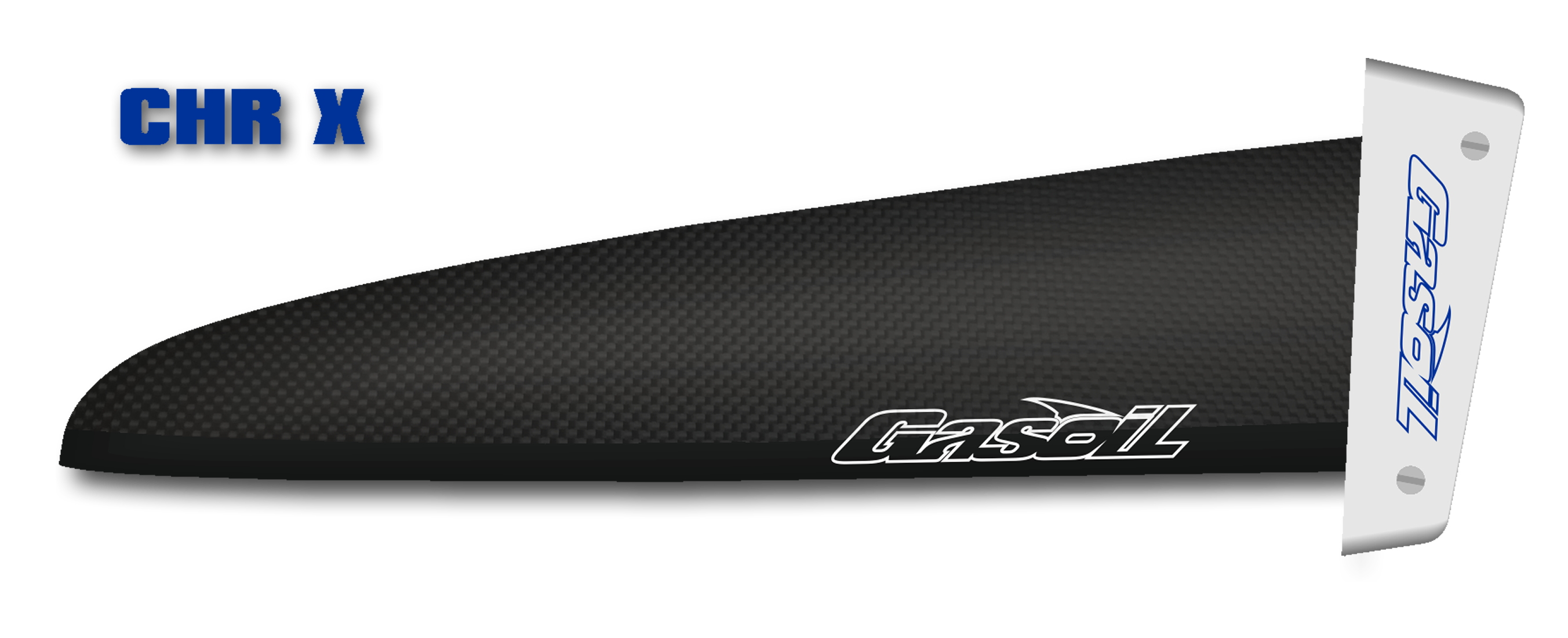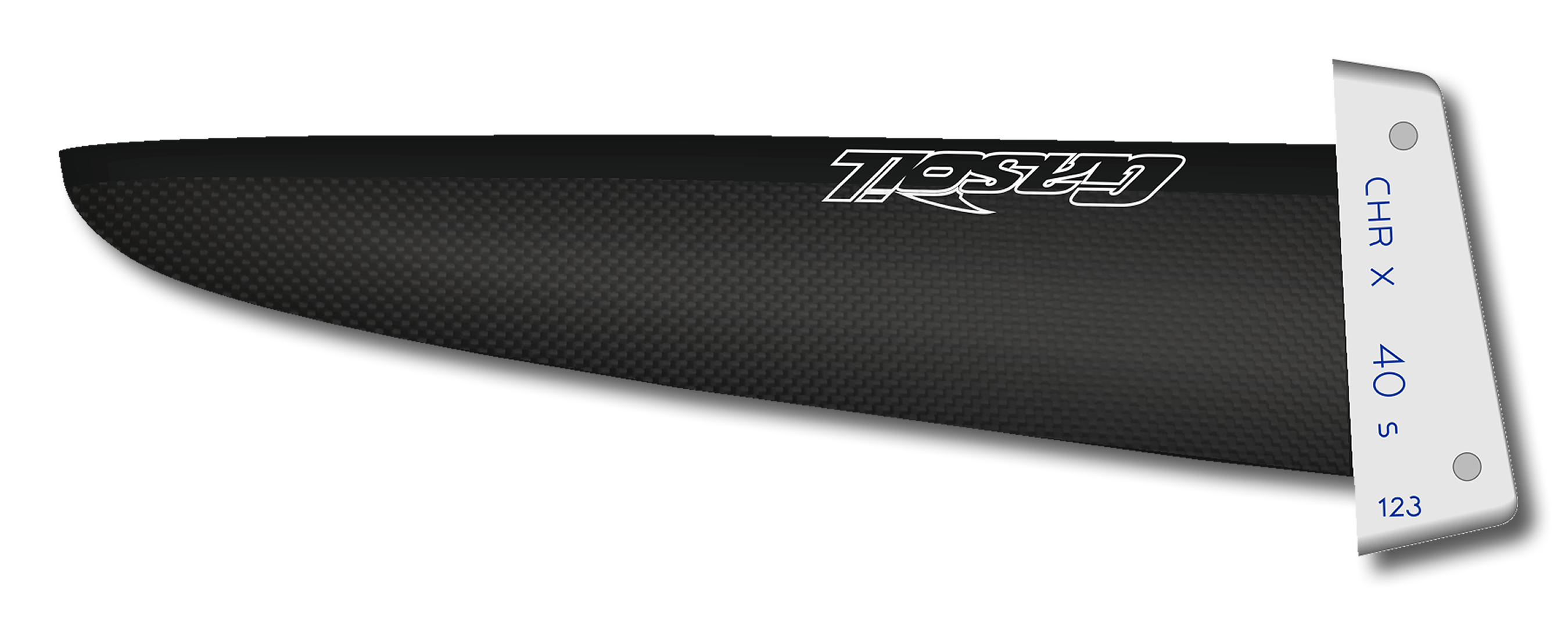 Destiné à la compétition et performance dans les vents légers. L'aileron est dessiné pour donner le maxi de la puissance tout en restant un petit aileron de course. La chute convexe remplit la pointe de l'aileron pour un maximum de lift. Pour les pilotes les plus puissants et aussi les plus chevronnés.
Designed for competition and high performance in light winds. The fin is designed to deliver maximum power while remaining a small racing fin. The convex trailing edge fills the tip of the fin for maximum lift. For the most powerful and skilled pilots.


Programme :
Performance dans le light wind en restant dans un esprit compétition. Au programme des appuis musclés pour les compétitions où le replacement est difficile mais aussi en navigation ouverte où on a besoin de vitesse tout en pouvant remonter au vent sans difficulté. Beaucoup de lift pour libérer les gros flotteurs. On peut aussi ajuster la dureté de l'aileron et aller vers du plus souple pour augmenter le lift exercé sur le flotteur. Le CHR X Donnera à votre flotteur Free-Ride un comportement plus véloce. Un compromis cap vitesse incontournable.


Program :
Designed for performance in light wind conditions while maintaining a competitive edge. It provides strong support for competitions where maneuvering is challenging, as well as open water sailing where speed and easy upwind ability are crucial. It offers ample lift to unleash larger boards. The fin's stiffness can be adjusted, with a softer setting providing increased lift on the board. The CHR X will give your Free-Ride board a more agile behavior, an essential compromise between speed and upwind capability.


Question profil :
VITESSE / PUISSANCE: La pointe de l'aileron est dotée d'un ratio d'épaisseur inférieur pour une meilleure glisse mais aussi pour plus de mobilité de la tête et plus de lift pour évacuer la surpuissance. La Base de l'aileron a été renforcée dans les grandes tailles (profondeur 45 et plus) afin d'améliorer la solidité et l'usage à long terme de l'aileron.
Profile considerations :
SPEED / POWER: The fin tip features a reduced thickness ratio for improved glide and increased maneuverability. It also provides more lift to dissipate excess power. The fin base has been reinforced in larger sizes (45cm and above) to enhance durability and ensure long-term usability of the fin.


Tailles disponibles en cm / Available sizes in cm
30 - 48
(Tailles idéales / Ideal sizes : 34 à 44 cm)

Duretés disponibles / Available hardnesses
Souple - Moyen - Dur / Soft - Medium - Hard

Boitiers disponibles / Available boxes
Tuttle jusqu'à 40 cm / up to 40 cm
Deep Tuttle à partir de 41 cm / from 41 cm

Prix / Prices
340€ - 350€ - 360€
(Tarifs évolutifs selon la taille / Prices vary according to size)

Garantie / Warranty : 2 ans / 2 years
Pour commander ou nous contacter, merci d'utiliser le formulaire ci-dessous
To order or contact us, please use the form below