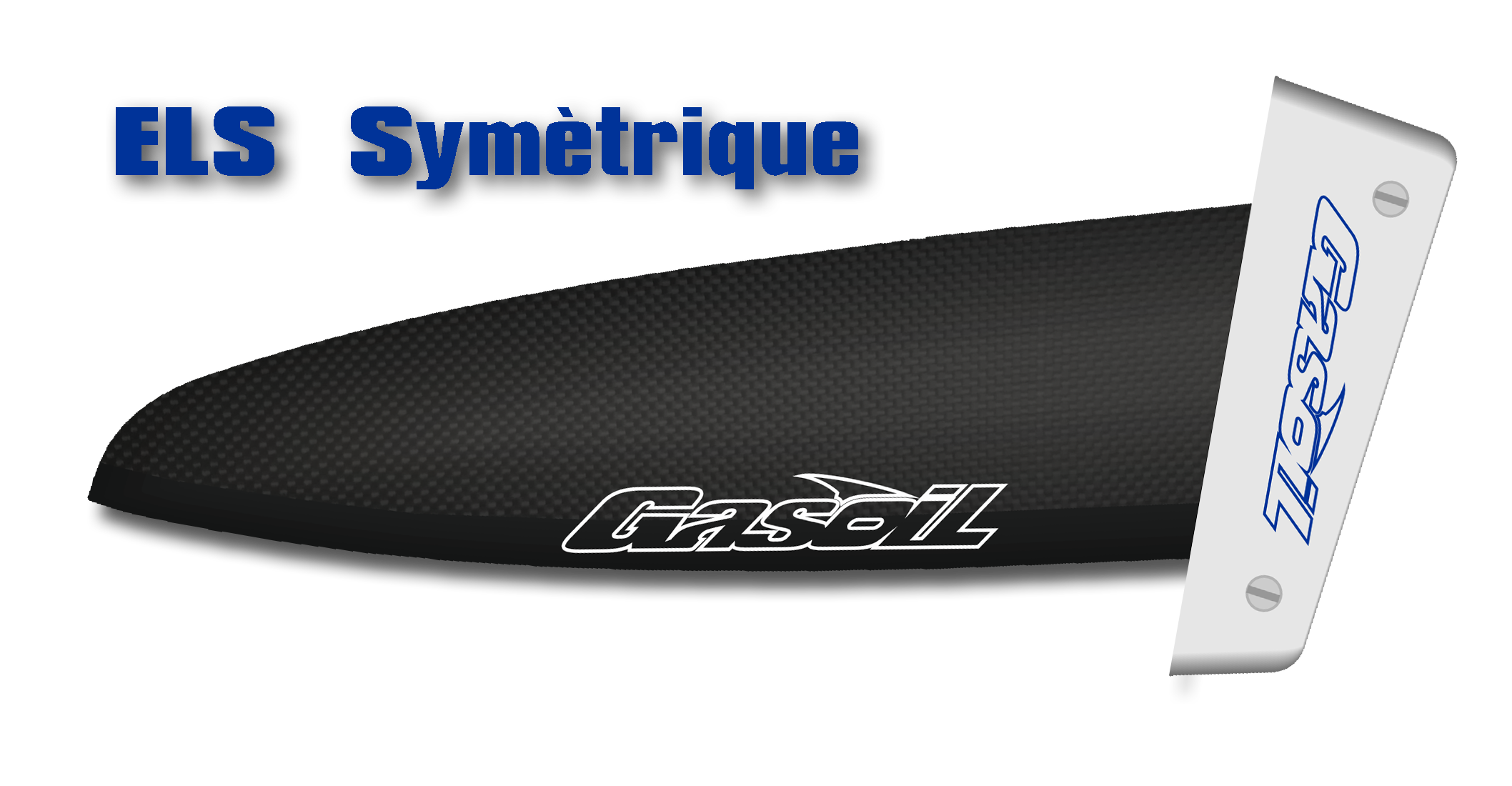 En symétrique, l'ELS permet de passer sur un programme speed slalom, avec des capacités de glisse excellentes et un contrôle qui reste excellent même à haut régime.
In symmetrical version, the ELS can be used for a speed slalom program, with excellent gliding capabilities and control that remains excellent even at high speed.


Le replacement est bon et la remontée vers le début du run ne pose pas de problème. Cependant, par rapport à un asymétrique, il faut utiliser plus de longueur, afin de garder du power lorsqu'on est pas sur le run ou en pleine abattée pour se tirer la bourre en plan d'eau ouvert.
Upwind is good and the ascent to the beginning of the run is not a problem. However, compared to an asymmetrical, you need to use more length to keep the power when you are not on the run or in the middle of a slalom race to get the hang of it in open water.
Tailles disponibles en cm / Available sizes in cm
23 à 32 / 23 to 32

Duretés disponibles / Available hardnesses
Souple - Moyen - Dur / Soft - Medium - Hard

Boitiers disponibles / Available boxes
Tuttle

Prix / Price
340€
Pour commander ou nous contacter, merci d'utiliser le formulaire ci-dessous
To order or contact us, please use the form below